Outside Cinema Hire Prices
OPEN 7 DAYS A WEEK TEL: 0330 0436354
Outside office Hours:  07876755357
info@proscreens.co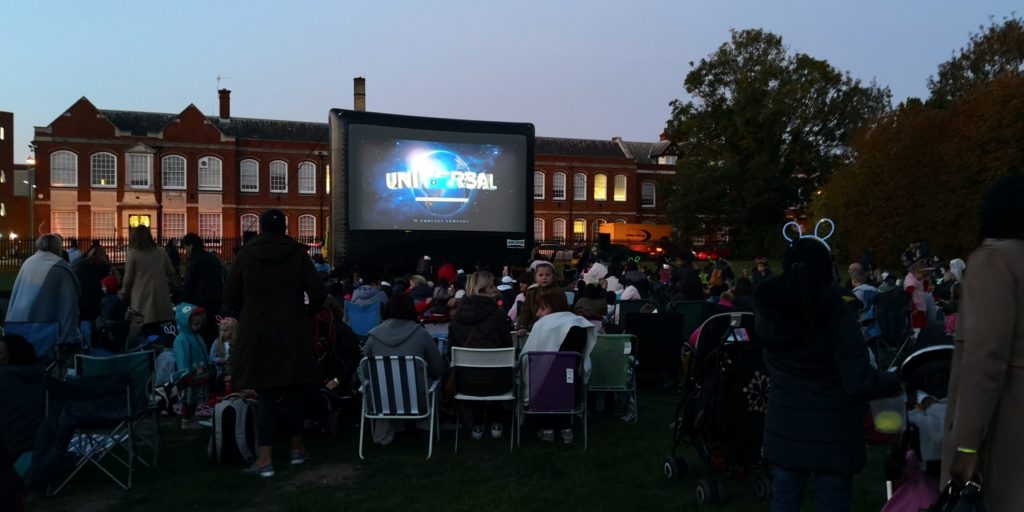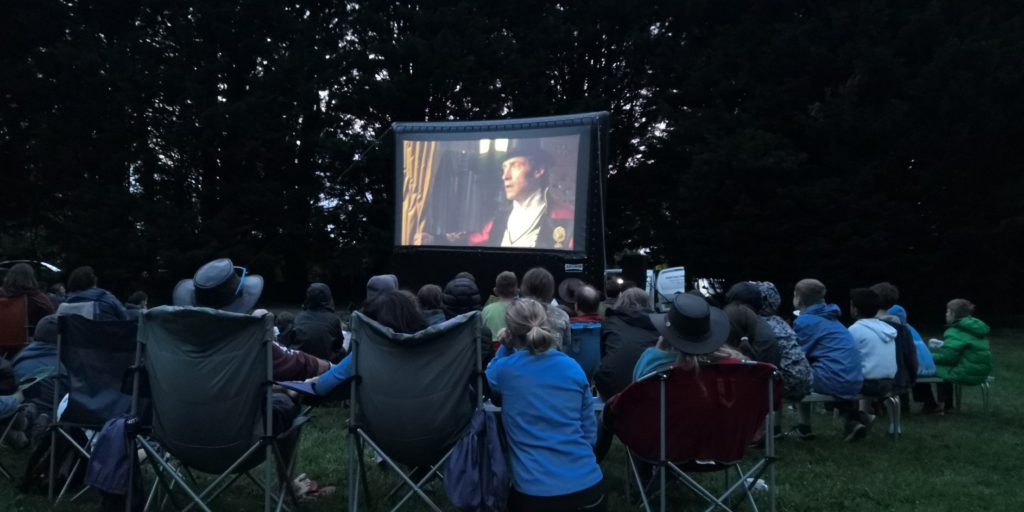 Hire an outside Screen
We are happy to help you in picking the right solution for your cinema event outside. Obviously, the first question people ask when looking to hire an outdoor cinema company is the price.
The Cost to Hire an outside Screen
Generally, you will notice our prices are cheaper than others. This is because we have done the maths and there is no point in charging too much that you do not have a margin to make a profit yourselves. We find by keeping the price reasonable you will make a profit and will return to us time and again for your outside cinema events like many other clients which eradicate the need for us to chase work and spend money on advertising and trade shows. In fact some of the companies that charge more supply less. Also all our screens are air-sealed which means there is no pump running continuously thereby ruining silent scenes within the film.
LED Screen Safety
There is a lot of different types of Led outdoor cinema screens we prefer to use the trailers other people use Trust frames with the screen attached. We believe an LED screen on a trust frame is dangerous in high winds and wet weather. With the LED screen it comes on the back of a trailer the trailer itself is around 2 tons plus as an onboard 60kva generator which will also so be around 2 tones. So the risk of a LED trailer falling over into your cinema customers is not possible. In fact there is a small device on top of the screen that monitors the air speed and direction and if at any point the wind was to become dangerous the screen will move. Below you can see some examples of our LED screen trailers
LED Daytime Screen Hire
If you are looking to do an outdoor cinema. During the day, then the projection screen is out the question. It is a bit like shining a torch in the garden In daylight. So the only option would be an LED screen which we have on backs of trailers
with outdoor cinema, there is two Technologies.
1st technology is a projector and inflatable screen. the problem with the inflatable screen it needs to be totally dark. The film is unable to start until 20 minutes after dusk. This one to
The 2nd option is an LED screen on the back of a trailer. This screen is happy to run during the day all day so you can do multiple films shows
OPEN AIR CINEMA HIRE Option 1
Inflatable Screen Front or Rear (overall size 20x15ft) picture size is 16ftx9ft 
1x staff

5500 lumen Full HD NEC projector

spare projector
2 x Yamaha sound system
Microphone
Sound Mixer
DVD/Blu ray player
2 lights on stand
Delivery setup and collection 
Monday to Thursday price is from £750
Friday to Sunday From £880 (No deposit required)

OPEN AIR CINEMA HIRE Option 2

inflatable Screenoverall size 30x21ft
10000 lumen Barco  Full HD projector 8000 : 1
spare projector
3x Staff
Yamaha sound system
Microphone
Sound Mixer
DVD/Blu ray player
2x genarators
Delivery setup and collection
Outside Lighting 
This package is From £1550 (No deposit required)
outside LED Screen Hire
Mobile LED screen trailer 
Option 3.
Daytime led screen hire B10
10 square meters. On lifting mechanism.
Two speaker sound system.
Onboard generator.
Can connect to any device.
Blu Ray player.
Microphone. And PA system.
From £2500 (No deposit required)
package 4
Indoor Cinema Hire
12x 7ft screen
5000 Ansi HD projector
2x speakers
1x mixer
media player
onsite staff
this inside cinema package is from £490 (No deposit required)
We only charge for any additional equipment if required we do not charge for fuel or mileage in most cases. Unlike most companies we take the rough with the smooth so sometimes we are local and sometimes we are quite far away
Well, our opinion is the first question you need to ask is the company you're looking to hire going to work in a safe manner with the right safety equipment?
All our screens are Airscreens. Which means they are a bit like a bouncy castle. For safety we never recommend you hire anyone with a framed screen. As if the wind blows it could cause problems or the company would not put it up in the place that you may require it which could be difficult for you.
Once we set up all their screens we stay with them throughout their inflated time. We mostly like to install the screen using a rear projection screen. This means that projector and the cabling are located behind the screen stopping any members of the public from any trip hazards or electrical hazards.
At all times we have two members of staff monitoring the screen and making sure no members of the public come too close to the screen. The sound system we use for outdoor events is Yamaha the Yamaha speakers are waterproof and each speaker is 1000 Watts.
Always worth checking with any company you're getting quotes with what brand of speakers they are using. The standard projector we use for outdoor events is a NEC projector 5500 lumens Full HD. We always pick projectors that have filters stopping the bugs getting in there and stopping the projector from working. To show the film we always suggest you buying a new copy on Blu-ray or DVD we do not suggest running off a laptop. Unless you want the laptop to run a presentation or sponsorship and health and safety messages before the event
If you have any further questions, please do not hesitate to contact us.