Outside Cinema Hire
Outside Cinema Hire, Open Air Cinema, Mobile Outdoor Cinema Hire, Pop Up Outdoor Cinema
2x NEW SCREENS COMING FOR 2018
20×11.25ft (6.10×3.43m) picture size
We  offer large outdoor inflatable projection screens for outside cinema events and film screenings. We provide high quality visuals and outstanding sound systems depending on your needs . We are a UK open air cinema company. We can provide screen sizes from 16ft to 24ft with a choice of projectors from full HD projectors to 35mm cinema projectors.  We supply sound systems to cater for different audience sizes. 
This slideshow requires JavaScript.
We provide outdoor screens for any event.  We specialise in the creation of large-scale outdoor cinema events with the use of large inflatable Airscreens, projection and sound.
Outdoor Screen Hire
Some people think it is only the rain that stops a show but in fact wind is the main problem.  The bigger the screen the bigger the risk of wind effecting the event.  This could be the wind blowing the screen surface and causing the image to distort slightly.  When picking your inflatable screen to hire, take this into consideration.  Automatically people always look for the largest screen but it is not necessarily the best option in some cases.
Available outside inflatable screen hire sizes (width x height)
16ft x 9ft (4.88m x 2.74m)
20ft x 11.25ft (6.10m x 3.43m)
24ft x 13.5ft (7.32m x 4.12m)
Outdoor Mobile Cinema | Open Air Cinema
Professional outdoor screen hire, large-screen film & video projection for parties,  festivals, school film screenings, promotional & corporate events.
Where possible we prefer to project the films from behind the screen.  This is safer for your audience as it keeps everything out of the way of the public.
https://www.facebook.com/OutsideCinemas
2 engineers remain on-site throughout to oversee everything and ensure optimum performance, smooth operation, and full Health & Safety compliance.
Outdoor Mobile Cinema Company
PLEASE VISIT OUR MAIN WEBSITE FOR OUTDOOR CINEMA http://www.proscreens.co.uk/outside-screen-hire/
Professional cinema at a venue and time of your choice, inside or outdoors. Let the screen come to you!
OPEN AIR CINEMA
Outdoor Cinema Screen Rental
UK Mobile Outdoor Cinema Hire
Open air cinema hire
Mobile Outdoor Cinema Hire
Mobile Outdoor cinema hire using  massive Airscreens
Outdoor Cinema Company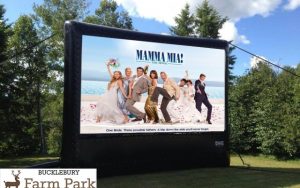 We cover throughout the UK for outside cinema. We are a UK open air cinema company. Searches related to outside cinema
open air cinema, Screen Hire, rent screen for outdoor films.
Digital  or 35mm film projection
Scalable installations with screen sizes to suit both large and small audiences.
Installation of cinema anywhere in the UK.
outdoor cinema hire
outdoor films
open air film screenings company
rent screen for outdoor films
Pop Up Outdoor Cinema company
Mobile cinema hire for outdoor Cinema and outside cinema Event in the uk
We are able to offer large screens , very high quality visuals and outstanding sound systems depending on your needs.
Our outside screening services have proven to be a great hit amongst people who have organised large parties and want their events to be extra special.
Our inflatable screen rentals come in a variety of sizes to fit almost any budget or audience size.
Outside Cinema Hire, OPEN AIR CINEMA, Mobile Outdoor Cinema Hire
Outside Cinema Hire Surrey, Outside Cinema Hire Dorset, Outside Cinema Hire Hampshire, Outside Cinema Hire oxford
Open air cinema hire outdoor screen hire. We cover throughout the UK for film displays and events airscreen uk hire
outdoor movies uk | Outdoor big screen hire | big screen rental | Open air cinema equipment | inflatable screen | pop up cinema hire |Open Air Film Cinema | outdoor Film screens | outdoor cinema | open air cinema
An outdoor cinema rental  (also called open-air cinema) consists of a digital or film movie projectors, scaffolded construction or inflatable movie screen, and sound system.
outside cinema prices, inflatable movie screen rental, inflatable screen, Open Air Film, Mobile Outdoor Cinema, OPEN AIR CINEMA,